Easy booking E-tickets. We accept VISA/Mastercard. Unforgettable experience for adult and children! All kind of tickets in stock! Amazing show involving: bears, tigers, panthers, horses, pony, and monkeys! Jugglers, acrobats and clowns in Nikulin Moscow Circus!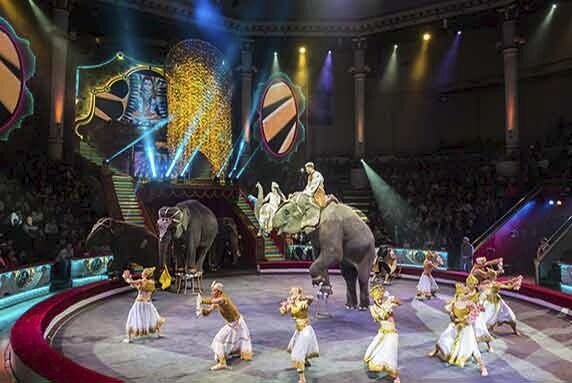 The Old Moscow Circus on Tsvetnoy Boulevard
Adress:
13, Tsvetnoy Boulevard, Moscow, Russia
The Old Moscow Circus on Tsvetnoy Boulevard is one of the oldest circuses in Russia. The former rider and gymnast Albert Salamonski established the permanent brick building for the circus on Tsvetnoy Boulevard in Moscow in 1880. On the 20th of October 1880 the circus was opened with five rows of seats, box seats, a dress circle, wooden unnumbered benches and a standing gallery . In 1884, brick stalls were built and, in 1889 a swimming pool was added. Albert Salamonski, himself a remarkable rider, found and attracted to the circus the best horse acts as well as other phenomenal acts from all over the world. At that time the circus began to expand its repertoire with elaborate pantomimes and special performances for children.
Подробней